Know your skin better on the surface and subskin to get better, lasting results from your skincare products and ervices – Our remote online skin analysis report service and platform, Mirror, delivers highly personalized skin analysis and imaging while you're at the store, clinic or home.
Miznée (also known as Miznee Ltd.) is a leading online digital healthcare product startup. The company is a pioneer in non-invasive, cost-effective, safe and easy-to-use digital healthcare tools that support telemedicine and telehealth platform services globally.
Mirror is based on our proprietary Space exploration technology. Mirror makes it possible to use normal photos to see beneath the immediate skin surface. Online digital optical skin biopsy, dermatology and skincare health monitoring capabilities are all made possible by Mirror with just a photo taken in real time or taken years ago. It is accessible by smartphones, tablets and laptops.
The company was registered in the UK by its British founder, an ex-Siemens engineer, Tayo Akiwumi.
FOUNDER BIO
Tayo Akiwumi's background is a combination of engineering and international software sales for major multinationals such as Siemens in Asia, Middle-East and Africa regions. He is passionate about using engineering and technology to deliver solutions to challenges that humans face. He developed a highly innovative remote subsurface imaging technology for Space exploration.
In 2016, he founded SpaceVee (Space Visualization Technologies Ltd.) to offer commercial Space exploration imaging products.
In 2018, he adapted the imaging technology to be beneficial in the skin health industry and founded Miznee Ltd. to deliver advanced subskin-imaging based on smartphones for the skin care industry.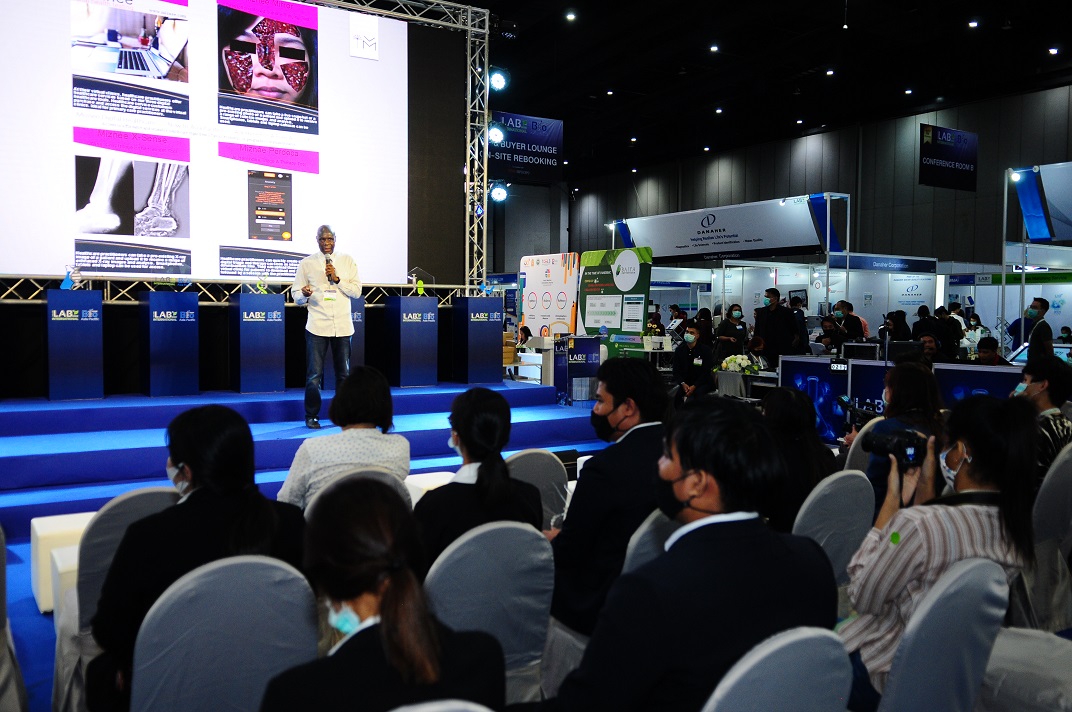 We believe personalised skin analysis should be readily available for all skin tones and all genders. Our strategy is to ensure our solutions maximise the use of readily available resources such as ambient light and personal devices like mobile phones and tablets. This means more people can get access easily and conveniently. Environmentally, our impact footprint is zero as our technology does not generate any harmful radiation.
MISSION
Enabling personalised skin analysis access for all skin tones and genders.
VISION
To be recognized as a top innovative and reliable provider of digital skin analysis solutions globally.
CORE VALUES
Innovation: Continue to be led by actionable and responsible innovation.
Ethics: Continue to conduct business with our ecosystem in a robustly ethically manner.
Diversity: Continually and actively promote and implement diversity and inclusivity as we conduct our business.
Green: Respect and nurture nature and continually work toward zero to positive environmental impact.
Modern Slavery Act Statement
Introduction
This statement is made pursuant to section 54(1) of the Modern Slavery Act 2015 (the "MSA") and constitutes the slavery and human trafficking statement of the Miznee Ltd.
We are committed to improving our practices to combat slavery and human trafficking and are committed to ensuring that slavery and human trafficking are not taking place in our supply chains or in any parts of our business.
Our organisation's structure
The Miznee Ltd. is registered in the UK. We operate within the Healthcare and Education sectors. We are considered an SME.
Our supply chains
Our main supply chains are:
Information Technology equipment and services
Professional services
Our policies on slavery and human trafficking
We are committed to ensuring that there is no modern slavery or human trafficking in our supply chains or in any part of our business.